Did you know each year about 357,000 Americans have sudden cardiac arrest outside a hospital... and only about 12% of victims survive?? CPR can nearly triple these victims' survival rates by helping until the EMTs arrive.
WHAT: In the matter of only 2 hours, you can learn a life saving skill and become CPR certified! CPR is a combination of mouth-to-mouth resuscitation and chest compressions, or chest compressions only. Both can restore circulation of oxygen-rich blood to the brain. A Life Safety Educator from South Metro Fire Rescue will be conducting this training session.

WHERE: South Metro Fire Rescue
(Downstairs in Room #2)
9195 E. Mineral Avenue
Centennial, CO 80112

WHEN: Tuesday, September 19th from 6PM- 8PM

WHO: YOU! Must be 18 years of age or older. A maximum of 12 participants are allowed for this session. (To officially RSVP and secure your spot, please email: nicoles@becauseisaidiwould.com)

DON'T FORGET: *Space is limited. *Water and snacks will be provided.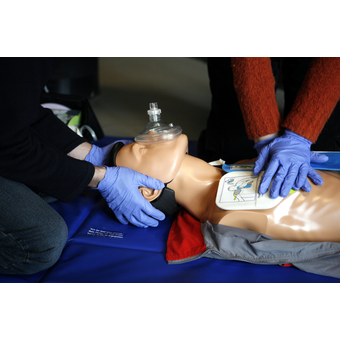 South Metro Fire Rescue- 9195 E. Mineral Avenue Centennial, CO 80112