It is hard to live with any type of normalcy when your child is ill. The stress of being away from home, dealing with tests and treatements, makes everyday life difficult. The Denver Chapter of because I said I would is teaming up with Ronald McDonald, to help these families by serving a home cooked meal to them.

What: Join the Denver Chapter of because I said I would as we serve a chili meal to families at Ronald McDonald House! While these families are coping with having a sick child, we want to surprise them with warm, comfort food and hopefully some smiles! Plus, our Chili dinner will have a fun, tailgating theme for football season.

WHEN: Monday November 13th from 5:30 PM to 8:00 PM. If you are able to come earlier we welcome you to come as early as 5 pm and help prep!

WHERE: Aurora Ronald McDonald House located at 932 N Potomac Cir, Aurora, CO 80011

WHO: All interested volunteers! Max of 20 volunteers needed. Kids are welcome to come help, as long as they are accompanied by an adult.

We invite you to sign up to bring a topping for the chill, drinks or a prepackaged desert. Please email Unified Promise Leader Nicole Savage at Nicoles@becauseisaidiwould.com with you sign up request!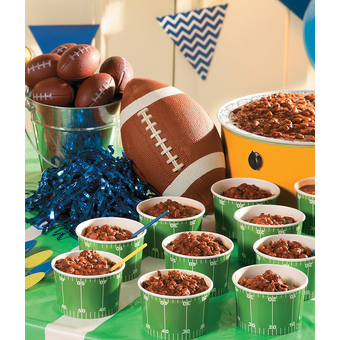 932 N Potomac St, Aurora, CO 80011-6716, United States