Please join us for our July Chapter Meetup on June 6th from 6:30 pm to 8:30 pm!

Special Note: Our July Meetup will be held at the Lowry Conference Center located at 1061 Akron Way, Building 697 Denver, CO 80230 in room 200B!

Parking: Complimentary parking is available at the conference center. Parking lots are located directly in front of
the center and behind. Over flow parking is available at buildings 753 and 693.

For general information, please call 303.393.7220 or 877.791.4726.

Attendees to Chapter Meetups must be 18 years or older.

Learning Topic: TBA

The Denver Chapter is a volunteer-driven community effort that needs committed people like you. Together, Chapter members identify and assess needs in our community and design impactful promises to meet those needs. It can be something as simple as committing to a certain number of hours cleaning up a neighborhood park, to volunteering to help a local nonprofit's ongoing efforts, to larger projects like establishing a mentor/tutor program to support children/students in need or establishing a self-sustaining program to help fund a homeless shelter.

The Denver Chapter acts as a central hub for chapter members in the community to support living honorable lives through bettering humanity in the Denver Metropolitan Area and beyond.

For the latest information on the Denver Chapter, please visit http://denver.becauseisaidiwould.com/

Because I said I would is a 501c3 non-profit. Our mission is to strengthen humanity's will. Because I said I would encourages and supports making and keeping promises to end suffering, establish peace and build happiness. We created the Promise Card to help hold people accountable to their commitments. Please join us as we change Denver and the world for the better!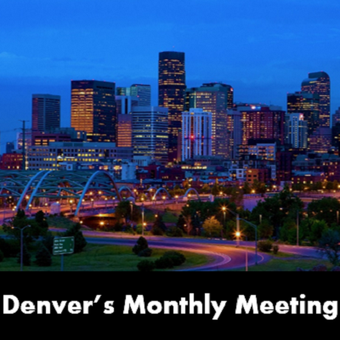 1061 Akron Way,Building 697, Denver, CO 80230, United States