Litter is an unsightly, and hazardous problem in all communities and areas. However litter in waterways is even more dangerous because it affects water quality and wildlife. Even though Denver appropriately prides itself on being a green city, the reality still exists that the South Platte River and its tributaries are a default trash receptacle for the city. Currently the river does not meet the EPA's Clean Water Act to qualify as a swimmable/fishable river. In order to do something about this the Denver Chapter of because I said I would, will be hosting a trash cleanup along the river. Afterwards stick around for a cookout to get to know the Denver Chapter!

What: Join us as we team up to clean the parks and riverbanks along the South Platte River. Afterwards we will be hosting a barbeque with games, a raffle and more! Bring friends and enjoy your saturday outdoors!

When: August 19th from 10:00 AM to 12:00 PM ( Clean Up) and 12:00 PM to 2:00 PM (Cook Out). August 19th is World Humanitarian Day as well so come do something good for your community and learn more about what our Chapter does to better humanity

Where: We will be cleaning up the riverbanks and several parks along the South Platte River! More details on exact location to be announced soon!

Who: Open to all ages. All volunteers 18 and under must have a waiver signed by a parent or guardian.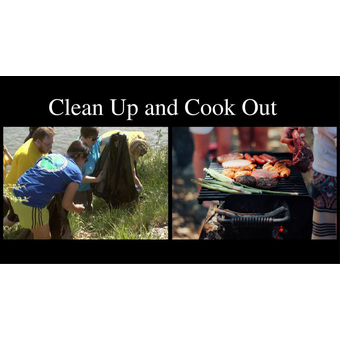 Confluence Park, Delta Delta, Colorado 81416