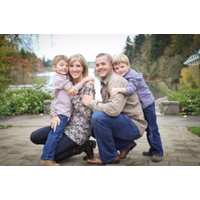 How to handle broken promises: An unfortunate inevitability

How do you handle promises you have made and broken? How about promises others have made to you and broken? At this month's meeting we discussed broken promises and the unfortunate reality that promises will be broken to us and by us.

So how should you handle a broken promise? While there is no perfect process to handle broken promises, we introduced a guide with helpful thoughts on how to best handle these situations.

Just as careful consideration and planning is needed when making promises, the same consideration is needed when handling broken promises. To help members get better at handling these unfulfilled promises, they performed an exercise using this guide.

Want to try it for yourself? Download our "How to Handle Broken Promises" diagram chart and exercise sheets below.



| | | |
| --- | --- | --- |
| | | |
Tara Burns

In honor of our February Unified Promise to donate blood together as a Chapter, Tara Burns shared her story with us at this month's Meetup.

Tara Burns is a recipient of a blood donation that saved her life. On July 16th due to complications from a high risk pregnancy Tara delivered her son Beckett August Burns 4 months early. Sadly her son had passed before arriving to the hospital and Tara was fighting to stay alive

This is her story........"We were 19 weeks pregnant. Following the delivery I underwent eight hours of lifesaving surgery due to complications. I awoke in the ICU at Rose Medical Center. That day and the days to follow, I received a total of 29 transfusions so graciously donated by others. My life will forever be changed. Thankfully I have the ability to be a mother, wife, daughter, and friend due to blood donations"

Tara and her family sponsor an annual blood drive in Beckett's honor every summer. They are in the process of planning the 2017 blood drive in collaboration with Bonfils Blood Center. A big thank you to Tara for so graciously sharing her story with us and the importance of blood donations.

If you would like to help someone like Tara considering signing up for our February Unified Promise to give blood.













| | | |
| --- | --- | --- |
| | | |
Habitat for Humanity

On January 28th, 2017 the Denver Chapter of because I said I would partnered with Habitat for Humanity of Metro Denver to help repair homes for low income families as our Unified Promise for the month.

The event was a huge success, as our team of volunteers worked on two separate housing locations to help low-income homeowners with much needed home restoration. Our members really enjoyed spending the day fulfilling a promise to volunteer with Habitat for Humanity Denver.

A huge thank you to all of our volunteers for attending this event and making it a success. Want to see photos? Check out the photos on Facebook and tag yourself!



| | | |
| --- | --- | --- |
| | | |
Give love, Give blood

Join us for our February Unified Promise to give blood together as a Chapter. Donating blood is one of the easiest ways to volunteer and give back to your community. You may even be a little nervous, but don't worry! Giving blood is a safe, simple and rewarding experience. For you, it's just a few moments out of your day but for patients in need, it may save their life.

We need the commitment of up to 22 Chapter members to give blood at the Lowry Community Donor Center from

8-11:30AM on Saturday February 11th. We are asking chapter members to join for the full 3.5 hours. When not giving blood, members can inspire and challenge others to donate blood with suggested social media posts. A tour of the facility will also be available from 11:00-11:30AM to learn more about the Bonfils Blood Center.



For more information on this event, the donation process and more check out the event page and RSVP today!



| | | |
| --- | --- | --- |
| | | |
Honoring our members

Members who have attended two Chapter Meetups were awarded their Second Meeting Achievement Badge at this month's Meetup!

We thank them for their commitment to our Chapter Program and congratulate them on their achievement. Check out all the photos from the Meetup at the link below and tag yourself in any photos!


CLICK HERE TO VIEW MEETUP PHOTOS



We are still looking for committed individuals to help fill leadership positions for the Denver Chapter.

Positions available include:

Denver Chapter Leader

Video and photography volunteer

Communications volunteer
---