Our Denver chapter just started in June and we have already completed several unified, charitable promise! Our membership continues to grow and that gives us an even a greater opportunity to make an impact in the Denver area. Check out the charitable promises we have worked on below, but know that the excitement and our true impact is ahead of us!
Welcoming Refugees to Denver
Refugee children and families have lost everything they know, love, and need to survive and thrive. While the reasons and the regions may vary, the story and desperation are the same. Having fled their home countries and languished in limbo for months, or even years, refugees arrive to the United States with next to nothing.

We helped restart their household by packaging a Welcome Kit with things a family needs.  Our Unified Promise was in partnership with the nonprofit organization, African Community Center of Denver. They help refugees rebuild safe, sustainable lives in Denver through supportive networks of people, service and community activities. The African Community Center of Denver was created in May 2001 beginning with only 3 staff members resettling 60 refugees. They have since grown into a staff of over 50 compassionate employees who serve over 580 refugees, asylees, and secondaries each year!​
Judi's House: Serving Grieving Children
Members cooked a homemade dinner for 65 children and their families in partnership with Judi's House. This local organization supports the Denver youth in wonderful ways and we couldn't be happier to be welcomed into their community! 
Judi's House is the only free-standing organization in the Metro Denver area devoted solely to supporting grieving children and their families.
Since 2002, Judi's House has supported more than 8,000 youth, ages 3-25, and their caregivers, toward our vision that no child should be alone in grief. 
Thanks to the generosity of our donors and investors, there is no cost to families participating in Judi's House services and programs.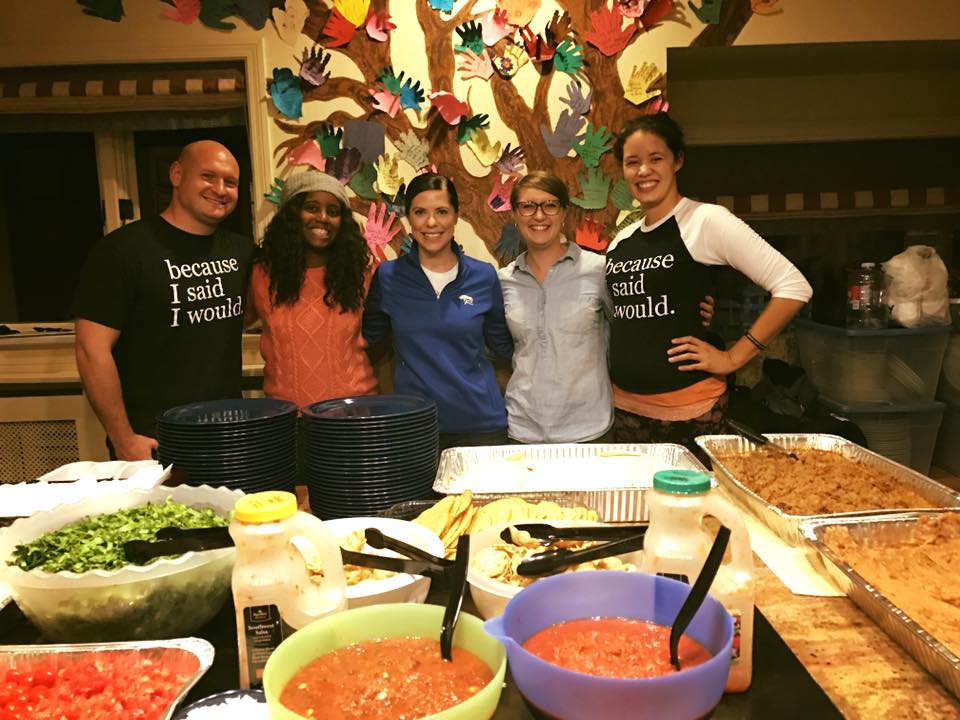 Goodwill Donation Drive Success!
Members were encouraged to go through their belongings and donate items that were no longer used or needed. Members brought their items to this month's chapter meeting to be donated. 
National Bone Marrow Donor Registration.
Every three minutes someone in the United States is diagnosed with a blood cancer like leukemia. For many, their only hope for a cure is a bone marrow transplant. Our Denver chapter held a registration event for the National Bone Marrow Donor Registry at one of our monthly meetings. Members simply swabbed their cheeks and filled out the paperwork for this important lifesaving cause. This unified promises was inspired by Sam and Alex Kimura, two girls who sold their cars, bought a van and toured the country trying to save lives through this registry. See their story here: http://becauseisaidiwould.com/samandalex

See more pictures from this meeting here.
---
Join our next unified promise!
You don't have to join our monthly meeting to commit to our next charitable promise! Please visit our Events Page for more information.
Upcoming Events
Come join us for our monthly Denver Chapter Meetup! 
Read More
Carrying the Weight of Autism Together: Making Weighted Lap Mats
Read More
Join today!
Make a difference in your community!
because I said I would. Denver
Like and visit us on Facebook!